The Legacy of Smith Wigglesworth
"God wants to purify our minds until we can bear all things, believe all things, hope all things, and endure all things. God dwells in you, but you cannot have this divine power until you live and walk in the Holy Ghost, until the power of the new life is greater than the old life."
Smith Wigglesworth's Amazing Story.
Join us for a life changing tour of the life and places of Smith Wigglesworth.
Smith Wigglesworth is among one of the great generals of God. His life is one of astounding miracles, including many people raised from the dead. He had a reputation for being abrasive but was gentle of heart and full of compassion. He was so in love with God, and in total surrender to His Lord. His life was one of obedience to the Saviour. As God removed layer upon layer of the flesh, greater and greater became the miracles, signs and wonders, until he stood taller than all those around him.
The Lord impressed upon Brian Holland to learn everything he could about the life of Smith Wigglesworth. This began a journey of discovery that has taken decades and has changed his life.
In 2008 Brian started Smith Wigglesworth Days. He has taken visitors from all over the world on these excursions, including overseas members of Smith's own family.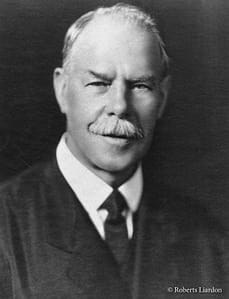 This is a story about a man, but it is much more than that, this is a rags to riches story of the highest order.
The story of Smith Wigglesworth is a story that stretches from Genesis to Revelation and beyond. It is the eternal plan of God for mankind. Smith was an ordinary man. I wanted to know how he went from a child born in poverty to one of God's great sons.
This is a story of hard times, great sorrow, great victories and great blessing.
This is a story of complete surrender to God, bringing great power and authority to do the works of God.
Are you ready to take a tour of this man's life? Check out and book through our preferred business partner Smith Wigglesworth Days